Gov. Roque milantaw sa kagahapon sa Bukidnon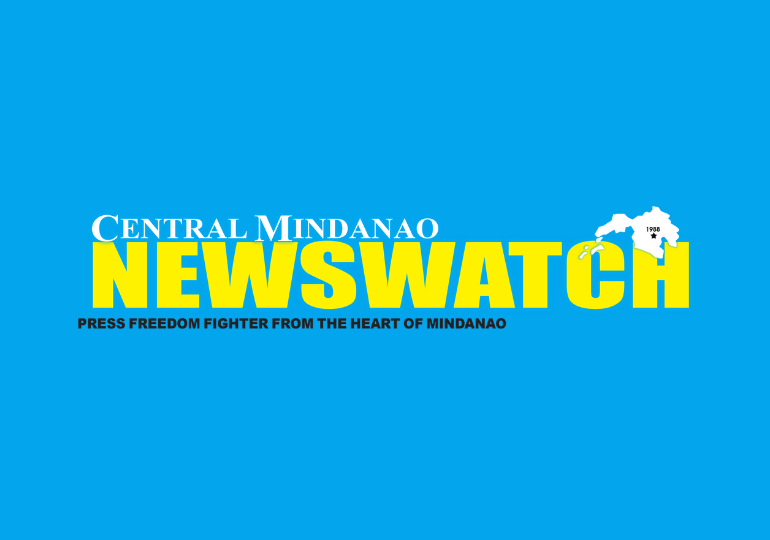 "𝑂𝑛 𝑡ℎ𝑖𝑠 𝐹𝑜𝑢𝑛𝑑𝑎𝑡𝑖𝑜𝑛 𝐷𝑎𝑦, 𝑙𝑒𝑡 𝑢𝑠 𝑟𝑒𝑓𝑙𝑒𝑐𝑡 𝑜𝑛 𝑜𝑢𝑟 𝑝𝑎𝑠𝑡 𝑤𝑖𝑡ℎ 𝑔𝑟𝑎𝑡𝑖𝑡𝑢𝑑𝑒, 𝑙𝑜𝑜𝑘 𝑡𝑜 𝑜𝑢𝑟 𝑓𝑢𝑡𝑢𝑟𝑒 𝑤𝑖𝑡ℎ ℎ𝑜𝑝𝑒, 𝑎𝑛𝑑 𝑠𝑡𝑎𝑛𝑑 𝑡𝑜𝑔𝑒𝑡ℎ𝑒𝑟 𝑖𝑛 𝑜𝑢𝑟 𝑐𝑜𝑚𝑚𝑖𝑡𝑚𝑒𝑛𝑡 𝑡𝑜 𝑓𝑢𝑟𝑡ℎ𝑒𝑟 𝑢𝑝𝑙𝑖𝑓𝑡 𝐵𝑢𝑘𝑖𝑑𝑛𝑜𝑛"
GIPADANGAT ni Provincial Governor Rogelio Neil P. Roque ang iyang mensahe atol sa ika-109 nga Founding Anniversary sa probinsya sa Bukidnon, kung aha gihatagan niini ug gimbug-aton ang pagpamalandong dungan sa pagpasalamat sa kagahapon, paglantaw uban sa paglaum alang sa kaugmaon ug pagbarug duyog sa pagsalig nga mas mahatagan pa sa kalambuan ug tingusbawan ang lalawigan ug katawhan, Setyembre 1, 2023 sa Centennial Stage, Kaamulan Park, Malaybalay City, Bukidnon.
Gituki usab ni Governor Roque ang pagrekognisa sa liderato ug pagdumala sa miagi nga mga lider sa Bukidnon, ilabi na nila former governors Manuel "Manolo" Fortich, Sr. ug Jose Ma. Zubiri, Jr., kinsa kasamtangang representante sa ikatulong distrito sa Bukidnon.
Sa padayong pag-uswag sa Bukidnon, gisiguro sa gobernador nga ang mga lanog sa kasaysayan mogiya sa katawhan paingon sa mas masanag nga ugma – usa nga magpreserbar ug magprotekta sa kinaiyahan, magsaulog sa nagkalain-laing kultura, ug maghatag ug gahum sa matag usa sa mapadayonon nga kasaysayan sa kalampusan.
Gidasig niini ang matag usa nga magtinabanga aron makab-ot ang umaabot nga angayan alang sa gipalangga sa probinsya sa Bukidnon, agig pagpahaom sa tema karong tuig nga "𝐻𝑎𝑟𝑚𝑜𝑛𝑦 𝑖𝑛 𝐷𝑖𝑣𝑒𝑟𝑠𝑖𝑡𝑦: 𝐶𝑒𝑙𝑒𝑏𝑟𝑎𝑡𝑖𝑛𝑔 109 𝑌𝑒𝑎𝑟𝑠 𝑜𝑓 𝑈𝑛𝑖𝑡𝑦 𝑖𝑛 𝐵𝑢𝑘𝑖𝑑𝑛𝑜𝑛."
Sa paghandum sa katukoran sa probinsya sa Bukidnon gipahigayon ang santos nga misa ug tree growing activity kagahapon, Agosto 31, 2023 ug civic parade and short program ang gihimo sayo sa buntag karong adlawa nga gitambungan sa mga representante sa nagkadaiyang distrito sa Bukidnon, 27th Sangguniang Panlalawigan Members nga gipangunahan ni Vice Governor Clive D. Quiňo, city/municipal mayors and councilors, ingon man sa mga department heads and employees sa Provincial Government of Bukidnon, mga nasudnong ahensya ug nagkadaiyang organisasyon. Local Tribal Band Performances ang gilauman nga mohatag ug lingaw karong gabii ug sundan dayon sa fireworks display. (LGU Bukidnon)
Mikabat sa P500,000.00 ang reward money nga gitunol ngadto sa isa ka confidential informant nga naghatag og sakto nga impormasyon sa kapulisan aron masikop si Glenbert P. Celiz niadtong Setyembre 16, 2023 Base sa pahibalo sa City Government of Valencia, ang maong reward gitunol sa LGU Valencia City pinaagi ni Mayor Azucena "Sunny" Huervas. Ang...