𝐊aamulan Alu-alu Tribal Sports 2023, nagmalampuson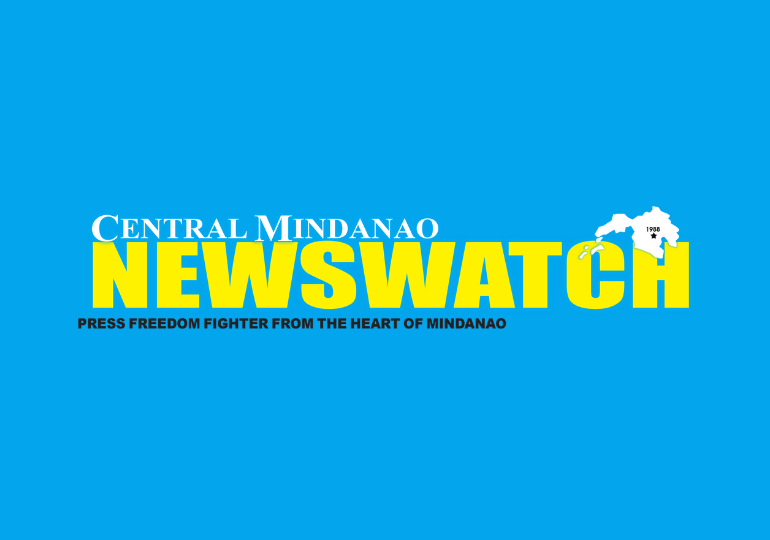 Nagmalampuson nga napahigayon ang Kaamulan Alu-Alu tribal sports 2023 kaniadtong Abril 11-12, sa Capitol grounds, Malaybalay City, Bukidnon
Ang mga partisipante sa maong Tribal Sports mao ang pito ka tribu nga nagagikan sa 20 ka munisipyo ug duha ka syudad sa probinsya sa Bukidnon diin nagpakita sa kahanas sa lain-laing kategorya.
Ang Tribal Sports gilangkuban sa pipila ka kategorya sama sa Bag-id sa Kagtubo o firemaking, Banlak o tug of war, Duso o pestle pushing, Galing ta batu hu kamais o corn grinding ug uban pa. (MG Mayumi B. Madera)
Tingkagol sa selda sa kapolisan sa dakbayan sa Malaybalay ang tulo ka mga suspek sa pagpangawat sa Bides residence sa San Isidro St. Ext., Purok 2, Brgy. 9, Malaybalay City, Bukidnon Sila giingon nga nasapon sa biktima uban sa mga silingan pasado alas 8:00 sa gabii niadtong Nobyembre 16. Sumala sa report sa kapolisan, ang...
Naugdaw ang lima ka mga balay sa nahitabong sunog sa Purok 3A, Brgy. San Isidro, Valencia City, Bukidnon gabii sa Nobyembre 17 sa sunog ang Valencia City Bureau Fire Protection ug napalong nila ang kalayo. Giingon nga ang kalayo nagsugod sa panimalay sa isa ka Romeo Tongal. Walay natalang namatay o nasamdan sa hitabo apan...
Gilungkab sa kanhi empleyado ang isa ka Hardware and Construction supply sa Purok 2, Dologon, Maramag, Bukidnon sayong buntag sa Nobyembre 20 Sumala sa report sa kapolisan, pasado alas 6:12 ang takna sa buntag sa dihang nadiskubri sa tag- iiyaang hitabo. Nasuta sa report ni Police Major Erwin R. Naelga, OIC sa Maramag Municipal Police...