Bukidnon has 15,000 child laborers, says DOLE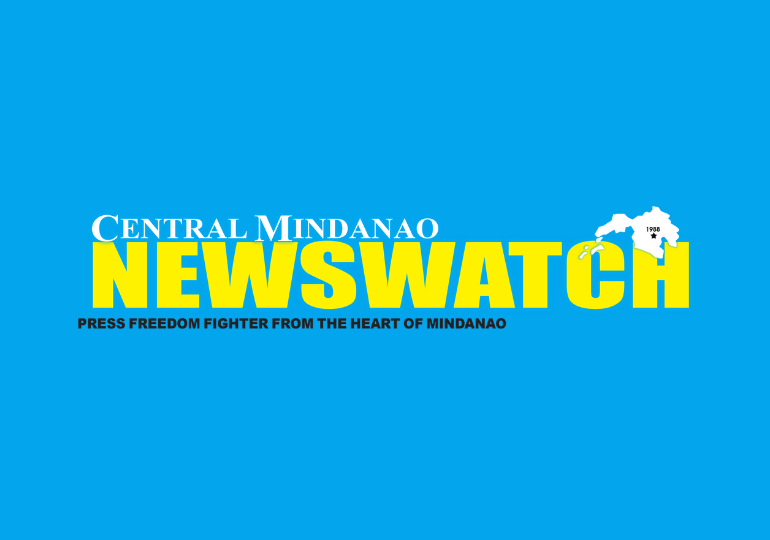 CAGAYAN DE ORO CITY — Bukidnon has close to 15,000 child laborers, making it the province in Northern Mindanao with the highest number, according to the Department of Labor and Employment in Region 10 (DOLE-10)
DOLE defines "child labor" as including "hazardous work … which encompasses undesirable activities or work done in a hazardous environment," and "work done for long hours of more than 40 hours and/or night time or the entire day."
These children are working in the farms, doing domestic work, fishing, or even in construction, a DOLE-10 report emailed to MindaNews said.
The report, which profiled child laborers during the period 2018 to 2021, said that of Northern Mindanao's five provinces, Bukidnon gained the top spot with 14,790 child laborers.
It is followed by Misamis Oriental with 10,382 (aside from the 7,793 child laborers in Cagayan de Oro City, the province's capital), Lanao del Norte with 9,014, Misamis Occidental with 3,979, and Camiguin with 1,902.
In all of Region 10, DOLE-10 reported a total of 47,860 child laborers, 28,930 of whom are males and 18,930 females.
In terms of age bracket, the 15-17 range has the highest at 35,298, followed by 10-14 with 11,665.
"Notably, all provinces have child laborers aged 3 to 4 years old, with the highest prevalence in Camiguin and Cagayan de Oro, with 17 and 13, respectively," said the DOLE-10 report.
"The desire of these children to help their parents is very strong that from school or after waking up in the morning, they would go to the fields to do manual work," said Erlinda Sayago, executive director of the Kaanib Foundation, during a press conference here Wednesday.
Kaanib Foundation, DOLE-10, and the Child Fund Philippines are helping to decrease the number of child labor in Bukidnon and other Northern Mindanao provinces.
"It's very hard to eradicate child labor in an economy relying on agriculture," said lawyer Russel Jallorina, assistant regional director of DOLE-10.
Jallorina said work is readily available in Bukidnon's agricultural fields, considered the food basket of Northern Mindanao where poverty incidence is among the highest in the country.
Sayoga said that aside from helping raise the income of their family, the children also look for work to pay for their school needs like notebooks and pens.
"When the schools went for online classes during the COVID-19 pandemic, it was hell for the children. Many opted to look for work instead of attending the online classes where they have to pay for the Internet," she added.
The Philippine Statistics Authority (PSA), in a report released July 25, 2023, said that there were 1.48 million working children aged 5 to 17 in 2022, or about 4.7 percent of the total population of 31.71 million.
Of these working children, DOLE said that 828,000 are considered engaged in child labor.
The number, DOLE noted, is lower than in 2021, when child laborers numbered 935,000.
Across regions, Region 12 (Soccsksargen) has the highest proportion of child laborers at 12.5 percent. Northern Mindanao is at the fourth spot, with 9.4 percent. Central Visayas is second at 10.5 percent, followed by the Bangsamoro Autonomous Region at 10.4 percent. (Froilan Gallardo / MindaNews)
CAGAYAN DE ORO CITY (November 22, 2023, 8:09 pm) – The National Meat Inspection Service Regional Technical Operation Center in Northern Mindanao region (NMIS RTOC-10) has warned the public against buying poultry meat products infected with bumblefoot disease.In a statement on Wednesday, the NMIS RTOC-10 said meat inspectors seized at least 459 kilograms of chicken...
MALAYBALAY CITY, Bukidnon — To improve its price monitoring in the region, the Department of Agriculture – Regional Field Office 10 (DA-10) held its year-end assessment for data contributors to the Bantay Presyo Monitoring System (BPMS) on November 16 in this city led by Regional Executive Director Carlene C. Collado The assessment, spearheaded by the...
In a ceremony held at Chali Beach Resort in Cagayan de Oro City on November 16, 2023, the City of Valencia was honored with the 2023 Regional Kaunlarang Pantao Award for their exceptional efforts in advancing the Philippine Population and Development Program (PPDP) The award, formerly known as the Rafael M. Salas Population and Development...