Community-based tourism: Empowering communities towards sustainable tourism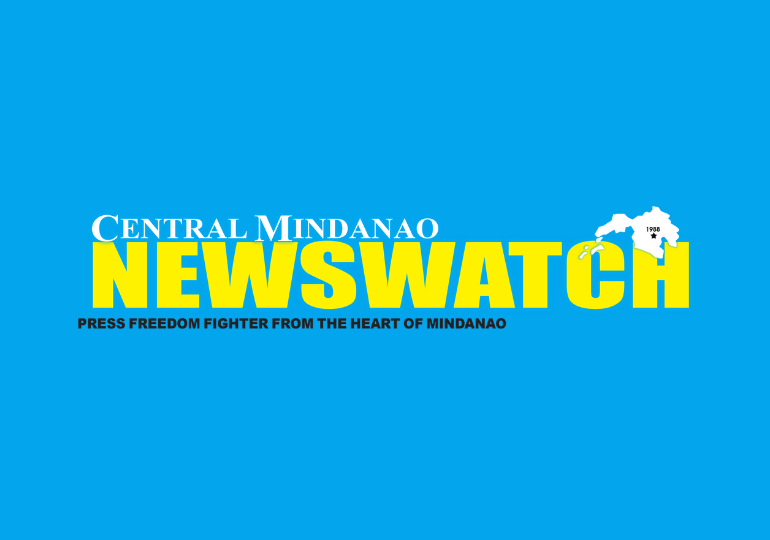 CAGAYAN DE ORO CITY – Recognizing the valuable role of community-based tourism organizations (CBTOs) in tourism development, the Department of Tourism is providing livelihood assistance to CBTOs to give them additional opportunities and be able to take part in propelling the country's tourism industry to move forward
One of the recipients of the DOT's livelihood assistance in Northern Mindanao is a community-based mountaineering club in Manolo Fortich, Bukidnon.
Founded in 2010 and driven by a strong sense of environmental protection, the Kalasanen Mountaineering Club (KMC) brings together mountaineers, hikers, and nature explorers who share the same goal of protecting and preserving the local natural spot.
According to the DOT, KMC was chosen because of the several climbs and outreach programs it initiated to provide children living in far-flung areas with educational supplies and raise funds to support the medication of a 64-year-old resident of Manolo Fortich with Parkinson's Syndrome Disease.
Moreover, KMC plays a vital role in protecting Mt. Palaopao and the flora, fauna, and community around it, especially now that Manolo Fortich has been declared as the Philippine Eagle Sanctuary in Northern Mindanao following the discovery of eight (8) pairs of Philippine Eagles residing in the forests of the municipality.
With 27 members, the mountaineering club received a Basic Mountaineering Course worth P300,000 from the DOT. They were also given livelihood kits as part of the training. The kits included tents, rope, a cook set, burners, butane, a mountain bag, a compass, and a sleeping bag.
The ceremonial turnover of the livelihood assistance was held during the recent visit of DOT Secretary Christina Garcia Frasco to the said municipality to inaugurate the first Tourist Rest Area in Northern Mindanao.
First DOT-assisted CBTO in Northern Mindanao
The Kalasanen Mountaineering Club is the first CBTO in the municipality to receive such assistance from DOT, although the Manolo Fortich municipal government recognizes ten CBTOs.
"Kami napuno og pasalamat sa higayon ug pagtagad nga gihatag sa amoa sa DOT, sa pagpangulo ni Secretary Christina Garcia-Frasco. Ang kani nga pag-ila dakong tabang sa among panginabuhian ug pagpalambo sa among adbokasiya nga maprotektahan ang atong mountain treasures ug makatabang sa mga isig katawo natong nanginahanglan. Salamat kaayo, Secretary Frasco. Kami malipayon ug mapasalamaton sa imong regalo sa amoang grupo. Ania kami para musuporta kanimo ug sa Department of Tourism para sa kalambuan sa atong turismo dinhi sa Bukidnon, Northern Mindanao, ug Pilipinas," said KMC President Junell Wayan.
[We are filled with gratitude for the opportunity and attention given to us by the DOT, under the leadership of Secretary Christina Garcia-Frasco. This recognition is a great help to our livelihood and the development of our advocacy to protect our mountain treasures and help our fellow human beings in need. Thank you very much, Secretary Frasco. We are happy and grateful for your gift to our group. We are here to support you and the Department of Tourism in the development of our tourism here in Bukidnon, Northern Mindanao, and the Philippines.]
KMC remains steadfast in its commitment to encouraging people to support their cause and invite more tourists to explore the beauty of Manolo Fortich through tree-planting activities and friendship climbs. (APB/PIA-10)
CAGAYAN DE ORO CITY (November 22, 2023, 8:09 pm) – The National Meat Inspection Service Regional Technical Operation Center in Northern Mindanao region (NMIS RTOC-10) has warned the public against buying poultry meat products infected with bumblefoot disease.In a statement on Wednesday, the NMIS RTOC-10 said meat inspectors seized at least 459 kilograms of chicken...
MALAYBALAY CITY, Bukidnon — To improve its price monitoring in the region, the Department of Agriculture – Regional Field Office 10 (DA-10) held its year-end assessment for data contributors to the Bantay Presyo Monitoring System (BPMS) on November 16 in this city led by Regional Executive Director Carlene C. Collado The assessment, spearheaded by the...
In a ceremony held at Chali Beach Resort in Cagayan de Oro City on November 16, 2023, the City of Valencia was honored with the 2023 Regional Kaunlarang Pantao Award for their exceptional efforts in advancing the Philippine Population and Development Program (PPDP) The award, formerly known as the Rafael M. Salas Population and Development...