Kagawasan sa prensa gihatod ug gipasiugda sa PGB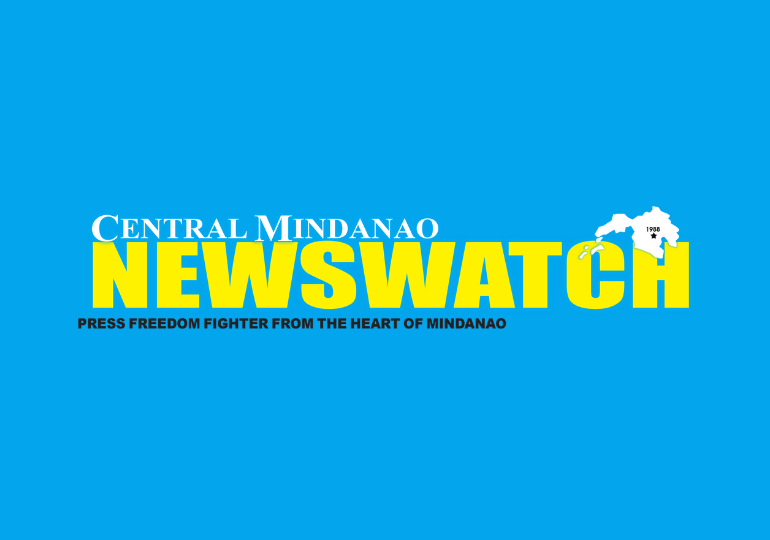 Gihatod ug gipasiugda sa Provincial Government of Bukidnon (PGB) ang kagawasan sa prensa pinaagi sa pagpaluyo sa pinaka-una nga Bukidnon Press Freedom Week 2023 Celebration nga gisaulog sa duha ka adlaw, Setyembre 7-8, 2023 sa syudad sa Malaybalay, Bukidnon
Sa 2023 Bukidnon Media Summit mitambong mismo ang amahan sa lalawigan, Governor Rogelio Neil P. Roque kinsa nagpamatuod nga buhi ang demokrasya sa gawasnong pamahayag, usa ka batakang balaod nga nalatid sa konstitusyon nga mao ang dugo sa usa ka maalam nga katilingban nga mahinungdanon sa paglambo ug pag-uswag isip usa ka lalawigan.
"𝑴𝒂𝒐 𝒌𝒊𝒏𝒊 𝒂𝒏𝒈 𝒓𝒂𝒔𝒐𝒏 𝒏𝒂 𝒂𝒏𝒈 𝒑𝒓𝒐𝒗𝒊𝒏𝒄𝒊𝒂𝒍 𝒈𝒐𝒗𝒆𝒓𝒏𝒎𝒆𝒏𝒕 𝒐𝒇 𝑩𝒖𝒌𝒊𝒅𝒏𝒐𝒏 𝒏𝒂𝒈 𝒔𝒖𝒑𝒐𝒓𝒕𝒂 𝒈𝒚𝒖𝒅 𝒂𝒏𝒊𝒏𝒈 𝑷𝒓𝒆𝒔𝒔 𝑭𝒓𝒆𝒆𝒅𝒐𝒎 𝑾𝒆𝒆𝒌. 𝑲𝒂𝒚 𝒏𝒂𝒌𝒊𝒕𝒂 𝒏𝑎𝒌𝒐 𝒏𝒂 𝒂𝒏𝒈 𝒎𝒈𝒂 𝒎𝒆𝒅𝒊𝒂 𝒑𝒆𝒓𝒔𝒐𝒏𝒏𝒆𝒍 𝒎𝒂𝒐 𝒂𝒏𝒈 𝒌𝒂𝒂𝒃𝒂𝒈 𝒔𝒂 𝒌𝒂𝒂𝒚𝒖𝒉𝒂𝒏 𝒔𝒂 𝒑𝒓𝒐𝒃𝒊𝒏𝒔𝒚𝒂. 𝑲𝒂𝒎𝒐 𝒂𝒏𝒈 𝒑𝒘𝒆𝒅𝒆 𝒎𝒂𝒌𝒂𝒔𝒖𝒍𝒕𝒊 𝒔𝒂 𝒂𝒎𝒐, 𝒌𝒖𝒏𝒈 𝒖𝒏𝒔𝒂 𝒂𝒎𝒖𝒏𝒈 𝒌𝒂𝒌𝒖𝒍𝒂𝒏𝒈𝒐𝒏. 𝑼𝒈 𝒔𝒂 𝒑𝒊𝒏𝒂𝒂𝒈𝒊 𝒏𝒊𝒂𝒏𝒂, 𝒑𝒘𝒆𝒅𝒆 𝒅𝒂𝒚𝒖𝒏 𝒏𝒂𝒎𝒖 𝒎𝒂-𝒊𝒎𝒑𝒓𝒐𝒗𝒆 𝒂𝒏𝒈 𝒂𝒎𝒖𝒏𝒈 𝒎𝒈𝒂 𝒑𝒂𝒎𝒂𝒂𝒈𝒊 𝒔𝒂 𝒑𝒂𝒈𝒔𝒆𝒓𝒃𝒊𝒔𝒚𝒐 𝒔𝒂 𝒌𝒂𝒕𝒂𝒘𝒉𝒂𝒏".
Samtang gipadangat usab ni Vice Governor Clive D. Quiňo, kinsa mao mismo ang nangamahan sa gipalabang nga ordinansa nga nagpalig-on sa gawasnong pamahayag sa Bukidnon, ang mensahe nga ang kagamhanang probinsyal nagrespito ug nagpasiugda sa press freedom ug ang pagpasalamat ang hingtungdang opisina – ang PGO-Public Affairs, Information and Assistance Division.
"𝑇ℎ𝑖𝑠 𝑖𝑠 𝑜𝑛𝑒 𝑜𝑓 𝑜𝑢𝑟 ℎ𝑖𝑔ℎ𝑒𝑠𝑡 𝑚𝑎𝑛𝑖𝑓𝑒𝑠𝑡𝑎𝑡𝑖𝑜𝑛𝑠 𝑜𝑓 𝑔𝑟𝑎𝑡𝑖𝑡𝑢𝑑𝑒 𝑓𝑜𝑟 𝑎𝑙𝑙 𝑦𝑜𝑢𝑟 𝑜𝑢𝑡𝑠𝑡𝑎𝑛𝑑𝑖𝑛𝑔 𝑐𝑜𝑛𝑡𝑟𝑖𝑏𝑢𝑡𝑖𝑜𝑛 𝑖𝑛 𝑡ℎ𝑒 𝑐𝑜𝑛𝑡𝑖𝑛𝑢𝑎𝑙 𝑑𝑒𝑣𝑒𝑙𝑜𝑝𝑚𝑒𝑛𝑡 𝑎𝑛𝑑 𝑝𝑟𝑜𝑔𝑟𝑒𝑠𝑠 𝑖𝑛 𝑡ℎ
Mikabat sa P500,000.00 ang reward money nga gitunol ngadto sa isa ka confidential informant nga naghatag og sakto nga impormasyon sa kapulisan aron masikop si Glenbert P. Celiz niadtong Setyembre 16, 2023 Base sa pahibalo sa City Government of Valencia, ang maong reward gitunol sa LGU Valencia City pinaagi ni Mayor Azucena "Sunny" Huervas. Ang...