Kitaotao Mayor's son in-law slain in shootout with cops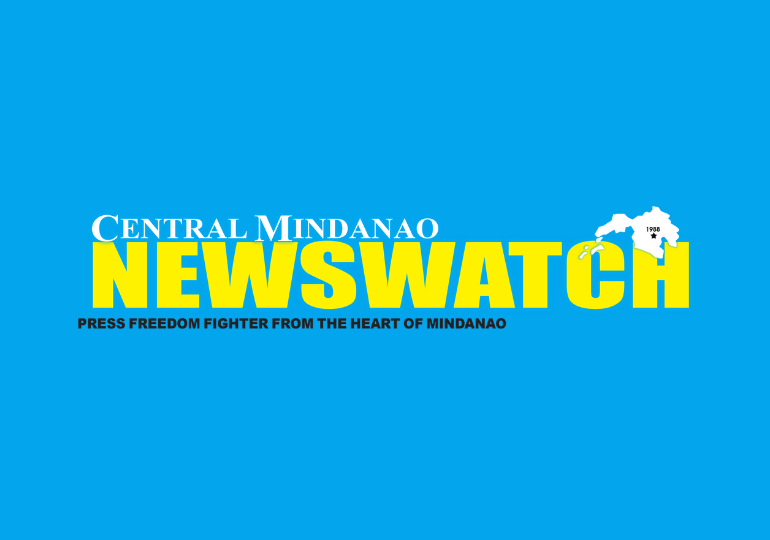 MALAYBALAY CITY (Feb. 7) – A son-in-law of Kitaotao town mayor who was tagged as one of the top drug peddlers in Region 10 was killed in a shootout with cops in Purok 6, Brgy. Sinuda, Kitaotao town on Feb. 6, a police officer said.
Police Captain Regner Sevilleno, chief of police of Kitaotao Municipal Police Station (KMPS) disclosed to reporters in a press conference on Feb. 7 at Loiza's Pavillion in Brgy. Casisang, here.

He identified the slain alleged drug peddler as Johalem Saripada Abbas alias Tonton, of legal age and Top 3 of PNP-PDEA target list Regional Level in Region 10.

Sevilleno said Abbas is the son-in-law of Mayor Lorenzo Gawilan Jr. of Kitaotao.

He said Mayor Gawilan complimented Kitaotao PNP and other operating units after the successful anti-illegal drug operation.

Honorio delos Santos, one of the companions of the suspect, 54, married, jobless and a resident of mentioned place sustained a gunshot wound.

Both Abbas and Delos Santos were brought to German Doctor Hospital in Don Carlos town but Abbas was declared dead before arrival.

Patrolman Romie L. Millar, one of the backup perimeter security from 1003rd Company, RMFB 10, married, 28, and a resident of Purok 1, Brgy. Linabo, Malaybalay City was also injured in the shootout. He sustained a gunshot wound on his left groin. He was brought to German Doctor Hospital but later referred to Bukidnon Provincial Hospital in Maramag town and he is now in a stable condition.

Policemen composed of KMPS, 2nd Bukidnon Provincial Mobile Force Company (PMFC), 1003rd Regional Force Mobile Company (RFMB) and a unit of Philippine Drug Enforcement Agency (PDEA) implemented and served the search and seizure warrant order issued by the Presiding Judge of RTC 10, Branch 8 in Malaybalay City against Abbas.

Sevilleno said Abbas, Delos Santos and two others identified as Samsodin Abbas and Ricky Ian Delos Santos strafed the policemen prompted the law enforces to return fire.

The chief of police said Samsodin Abbas and Ricky Ian Delos Santos evaded amid the shootout.

"The house of Abbas is located in a strategic area. It is fully fenced. The fact is that we begin our surveillance operation in the area since November last. We observed that Abbas selling illegal drugs to clients who are known to them," Capt. Sevilleno narrated.

Policemen recovered from the residence of Abbas 40 suspected sachets of shabu weighing four grams with P94,000 estimated price value, 19 pieces aluminum foil wrapper used as improvised gutter, box of caliber 5.56mm containing 27 pieces of live cartridges, stainless steel scissor, improvised bamboo sealer, black pouch, zip lock cellophane and can container with brand name Gshock color black.

Members from Scene of Crime Operatives (SOCO) recovered from the remains of Abbas at German Doctors Hospital Morgue nine (9) heat-sealed sachets of suspected shabu weighing one gram with P22,000 estimated value, a caliber .45 pistol with a magazine loaded one live cartridge.

Meanwhile, policemen have recovered from the possession of Delos Santos a caliber .45 pistol with magazine assembly loaded with two live cartridges and another in the chamber.

Seven fired cartridges of caliber .45 were found in the crime scene.

The inventory of the seized evidence was made in the presence of a representative from the Department of Justice, two from the media, and a Kagawad of Barangay Sinuda.

The Seized evidences were brought to Bukidnon Provincial Crime Laboratory Office at Malaybalay City. 
By: Mel B. Madera
CAGAYAN DE ORO, Philippines (Dec. 5, 2023, 12:48 PM) – Tremors left a bridge in Bukidnon province impassable to vehicles and caused cracks on a bridge sidewalk in Cagayan de Oro in the aftermath of the strong earthquake and hundreds of aftershocks that were felt in Northern Mindanao over the weekend Aftershocks of varying intensities...