7th Valencia City Nutrition Awarding Ceremony held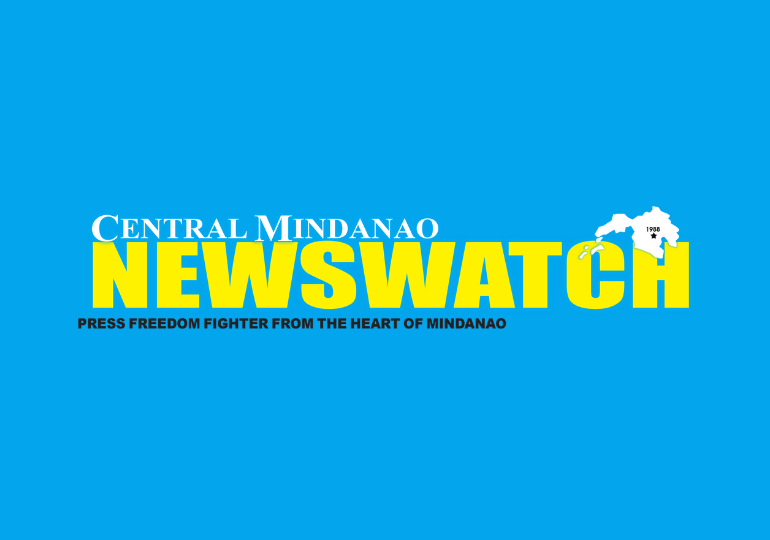 The City Government of Valencia through the City Nutrition and Human Physical Development Division (CNHPDD) conducted the 7th City Nutrition Awarding Ceremony at Alejandro's Suites and Venue, last August 22, 2023
The winners for Best Pabasa sa Nutrisyon Implementer are Barangay Bagontaas (1st), Barangay Poblacion (2nd), and Barangay Lumbo (3rd).
On the Best Lactation Station (Business Establishment Level), the 1st placer is Valencia City Water District (VCWD), Roy Plaza (2nd), and Fiesta (3rd).
For the Best Lactation Station (Barangay Level) 1st Place – Dagat-Kidavao; 2nd Place – Barangay Tongantongan; and 3rd Place – Barangay Nabag-o.
In the Best Backyard Garden, the Champion is – Jovelyn Landa (Barangay Tongantongan); 1st Runner Up – Loverly Enoc (Barangay Laligan); and 2nd Runner Up – Anne Marie Salise (Barangay San Isidro).
Champion for the Best School Garden is Lurugan Elementary School, while Sinabuagan Elementary School is 1st Runner Up and Lilingayon Elementary School is 2nd Runner Up.
The Maintenance Award for Best School Garden goes to Guinoyuran Central School while Barangay Poblacion won the Maintenance Award for Best Community Garden.
The Best Community Garden Champion is Barangay Lumbo, the 1st Runner-up is Barangay Colonia, and the 2nd Runner-up is Barangay Dagat-Kidavao.
For the Outstanding Barangay Nutrition Committee, the hailed Champion is Barangay Poblacion followed by Barangay Nabag-o (1st RU), Barangay Lilingayon (2nd RU), Barangay Lumbo (3rd RU), and Barangay Bagontaas (4th RU).
The Champion for Outstanding Barangay Nutrition Scholar is Angelina J. Sucda (Barangay Mailag) followed by 1st runner-up -Rhoselle Pahigal (Barangay Poblacion), 2nd runner-up – Estrella Cuyno (Barangay Poblacion), 3rd runner-up – Jhoanne Gay Capanas (Barangay Poblacion), and 4th Runner-up – Jenny Arcabal (Barangay Bagontaas).
Barangay Barobo was awarded as the Best Barangay Nutrition Committee Office.
On the Outstanding City Nutrition Program Coordinator category, the Best City Nutrition Program Coordinator is Julie Ann Brigoli, RND together with 1st Runner Up – Beverly G. Mangubat, RND, MGA; 2nd Runner Up – Maria Rhezel Elarcosa, RND; and 3rd Runner Up – Guia Mae Arcojada, RND.
During the program, Mayor Azucena Huervas, Councilor Sasang Cadigal-Recla, Chairwoman on Health, Sanitation, and Other Medical Services, and City Nutrition Action Officer, Hazel Dondonayos, RND, MGA, extended their support to the said activity and recognition to the awardees. The ceremony was also graced by Ma. Socorro Ester Paluga, VCWD General Manager, served as a guest speaker. (LGU Valencia)
CAGAYAN DE ORO CITY (November 22, 2023, 8:09 pm) – The National Meat Inspection Service Regional Technical Operation Center in Northern Mindanao region (NMIS RTOC-10) has warned the public against buying poultry meat products infected with bumblefoot disease.In a statement on Wednesday, the NMIS RTOC-10 said meat inspectors seized at least 459 kilograms of chicken...
MALAYBALAY CITY, Bukidnon — To improve its price monitoring in the region, the Department of Agriculture – Regional Field Office 10 (DA-10) held its year-end assessment for data contributors to the Bantay Presyo Monitoring System (BPMS) on November 16 in this city led by Regional Executive Director Carlene C. Collado The assessment, spearheaded by the...
In a ceremony held at Chali Beach Resort in Cagayan de Oro City on November 16, 2023, the City of Valencia was honored with the 2023 Regional Kaunlarang Pantao Award for their exceptional efforts in advancing the Philippine Population and Development Program (PPDP) The award, formerly known as the Rafael M. Salas Population and Development...