Agri-10 corn derby shows promising corn varieties to increase farmers' yield, income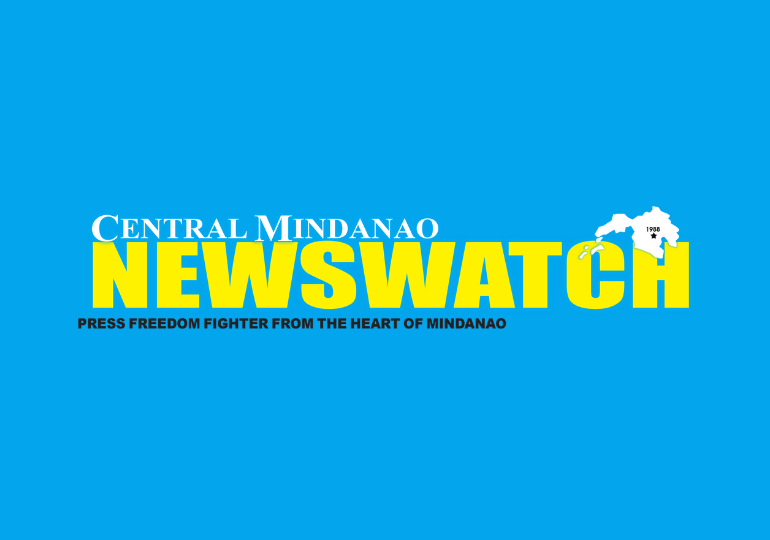 MALAYBALAY CITY, Bukidnon (PIA)—The Department of Agriculture in Northern Mindanao staged a field day for this year's wet season corn derby on October 6, featuring promising hybrid corn cultivars to help farmers' income and yield.
Set at DA-10's Northern Mindanao Agricultural Crops and Livestock Research Complex (NMACLRC) in barangay Dalwangan here, 13 different corn varieties from six participating seed companies were showcased to determine their performance and adaptability on-site with an elevation of over 800 meters.

Carlene C. Collado, DA-10 officer-in-charge regional executive director, said farmers will be able to make informed decisions in the selection of corn varieties to be planted through the corn derby due to the dynamic and extensive product lines of different seed companies.

He added that the activity paves the way for the presentation of the latest corn varieties and their corresponding package of technologies, allowing farmers to get the most value out of their investments in order to maximize yield and profit.

The corn derby features the following varieties: H101G, Bio Corn Hi Fly, and BC108G from BioSeed Research Philippines Inc.; Supreme 5150 RRYYG and J505 RRYG from Asian Hybrid Seed Technologies Inc.; P4124YHR and P3660YHR from Corteva AgriScience; EVO709 and EVO9310 from Evo Gene Seeds Corp.); DK8899S and DK8131S from Bayer Crop Science Philippines; and NK6505BGT and NK306BGT from Syngenta Philippines, Inc.

Based on the crop cut results, agronomic and yield components such as average ear and plant height, ear diameter and length, seed weight, shelling recovery, and yield per hectare were revealed.

With bulk of next year's budget under DA's Corn program focusing on seeds, the agri chief executive added that the corn derby results will count as one of the department's bases in seeds procurement while also considering farmers' and local government's requests.

Almost 160 participants joined in the field day, including corn farmers and agricultural technicians from the cities of Malaybalay and Valencia, as well as the towns of Lantapan, Manolo Fortich, Cabanglasan, and Impasugong, all in Bukidnon province.

On top of the seed companies' showcase, participants learned about the latest innovations from agriculture farm chemical and motor companies, whose products are seen to complement farmers' preferred hybrid corn variety in boosting farmers' productivity and earnings.

"As a frontliner, it is important to know the performing hybrid corn varieties readily available in the market so that we can at least suggest to our farmers, especially those that will fit in their respective barangays," Malaybalay City corn coordinator Myra S. Abejuela said.

She hoped that the farmers she brought with her to the corn derby, including their corn federation president and officials from corn growers' associations, would share the technologies they learned from the event with their fellow corn farmers and eventually adopt hybrid technology entirely.

Also gracing the activity from DA-10 are Field Operations Division chief Luz Guzman and Regional Corn Coordinator Richan Lacanaria; Research Division Chief Cora Dumayaca and Northern Mindanao Agricultural Crops and Livestock Research Complex Chief Carmelito Lapoot; Provincial Operations Chief for Bukidnon Janet Lopez; Research Center for Hillyland Development Berly F. Tatoy; Guillermo L. Duran, senior science research specialist of the Research Center for Upland Development; and OIC-Provincial Agriculturist Jacqueline Julia Lagamon. (JLO/DA-10/PIA 10/Bukidnon)
CAGAYAN DE ORO CITY (November 22, 2023, 8:09 pm) – The National Meat Inspection Service Regional Technical Operation Center in Northern Mindanao region (NMIS RTOC-10) has warned the public against buying poultry meat products infected with bumblefoot disease.In a statement on Wednesday, the NMIS RTOC-10 said meat inspectors seized at least 459 kilograms of chicken...
MALAYBALAY CITY, Bukidnon — To improve its price monitoring in the region, the Department of Agriculture – Regional Field Office 10 (DA-10) held its year-end assessment for data contributors to the Bantay Presyo Monitoring System (BPMS) on November 16 in this city led by Regional Executive Director Carlene C. Collado The assessment, spearheaded by the...
In a ceremony held at Chali Beach Resort in Cagayan de Oro City on November 16, 2023, the City of Valencia was honored with the 2023 Regional Kaunlarang Pantao Award for their exceptional efforts in advancing the Philippine Population and Development Program (PPDP) The award, formerly known as the Rafael M. Salas Population and Development...