CAAP bids out Bukidnon Airport's P1-B Phase 4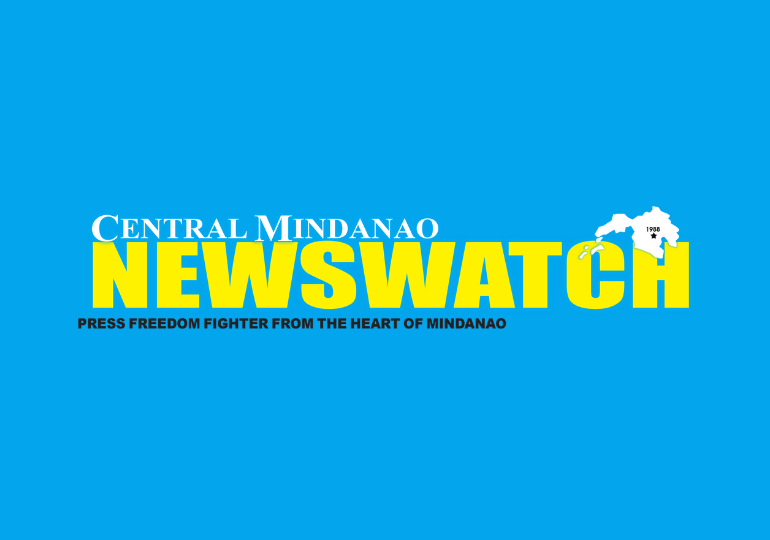 MALAYBALAY CITY – The Civil Aviation Authority of the Philippines has updated the schedule of the bid submission and opening of the P1-billion Phase IV of the construction of the Bukidnon Airport, based on bid documents as of March 7, 2023
This 900-day phase of the Bukidnon Airport Development Project is expected to start on May 25, 2023, and to be completed on November 10, 2025.
CAAP set the new deadline for submission and opening of bids for the P970.3 million phase on March 30, 2023, according to the bid bulletin issued by Captain Edgardo G. Diaz, Chair, CAAP Bids, and Awards Committee.
The Bukidnon Airport, located in Barangay Maraymaray in Don Carlos, in the southern part of the province, is one of the flagship projects of the government in Northern Mindanao.
The phase covers the site preparation of the land side area; construction of access road and vehicular parking area; industrial lighting and exterior power distribution, nine-storey control tower building; two-story administration building; the communal toilet; waiting area; A and B ticketing booths – A (four units) and B (two units); 10,000-gallons steel water tank A and B; pump house A, B, and C; powerhouse; transform yard (two units); CSIS office building; cargo terminal building; rescue and firefighting facility; STP control room; guardhouse A & B; covered pathway, 13 Units; lifting station with 26 service manholes; water impounding system; and staff house building.
CAAP has reported about 8.26% actual accomplishment in the airport's Phase 3 or the construction of passenger terminal building, runway strip, and runway Extension, among others as of a status report of February 28, 2023.
CAAP awarded the P958.4 million project phase to Tokwing Construction Corp./Mamsar Construction and Industrial Corporation. The 540-day project started on September 10, 2022, and is due for completion on April 3, 2024, after a revision.
Contractor Jasa Builders completed the construction of the project's P74.5 million Phase 2 on October 9, 2022, which CAAP inspectors checked on November 16, 2022.
CAAP has reported 48.25% actual accomplishment in the airport construction's Phase 1, which was awarded to Eddmari Construction and Trading. As of February 28, 2023, this project phase is due for completion on April 20, 2023.
The CAAP project status report, however, showed a number of adjustments in project completion.
Based on the project profile, the Phase 1 project duration was increased from 330 to 440 calendar days due to an approved variation order. The completion was first extended from June 28, 2022, to October 15, 2022. The same duration was adjusted by another approved variation order to April 8, 2023, due to "unworkable/rainy days". Another extension was given up to April 20, 2023, due again to unfavorable conditions and delayed payments of 1st progress billing.
Although declared complete and inspected as of November 2022, the CAAP status report also cited that the project's Phase 2, on embankment works, was also extended due to "unworkable/rainy days".
Based on the CAAP report, the Department of Transportation (DOTr) has downloaded to CAAP a total of P2.816 billion from 2019 to 2022 to the four phases of the project, which is expected to be completed in 2026.
For Phase 1, the DOTr downloaded P200 million of its annual budget to CAAP with a memorandum of agreement approved on April 25, 2019. From the 2019 GAA (General Appropriations Act), DOTr downloaded an additional P430 million.
In Phase 2, the DOTr downloaded P136.8 million of its GAA to CAAP with a MOA signed on January 10, 2019.
In Phase 3, the DOTr downloaded a total of P1.05 billion to CAAP with a MOA approved on June 10, 2021.
Finally, for Phase 4, the DOTr downloaded a total of P1 billion to CAAP with a MOA approved also on June 10, 2021.
In November 2021, then-Senate Majority Leader Zubiri reported construction of the P2 billion (USD39.8 million) Bukidnon Airport project to be fully completed in 2026.
According to the Center for Aviation website, once operational the Bukidnon Airport is expected to accommodate aircraft including the ATR-72 and Bombardier Q400.
When the Bukidnon Airport was being conceptualized, Sen, Zubiri pushed for the project and has since supported its construction. In 2012, Senator Zubiri earmarked a portion of his Priority Development Assistance Fund to start the construction of the airport.
He said he has looked for additional sources from Official Development Assistance and other international aid agencies to fund the bigger portion of the project.
He added that an airport in the province is important as the Laguindingan International Airport is set to operate in 2012. Land travel from Bukidnon to the new airport has taken much longer.
In 2011, then President Benigno Simeon Aquino tasked the National Economic and Development Authority (NEDA) to conduct a feasibility study for an airport "more central in Mindanao" so that distances to and from various areas will make more economic sense. Aquino had said that most Mindanao airports are located near the coast.
Initially, CAAP inspected three sites for the proposed airport, which were all considered "technically feasible"; the current site, another area in Cabangahan here in Malaybalay, and in Dabongdabong, Valencia City. (BukidnonNews.Net)
CAGAYAN DE ORO CITY (November 22, 2023, 8:09 pm) – The National Meat Inspection Service Regional Technical Operation Center in Northern Mindanao region (NMIS RTOC-10) has warned the public against buying poultry meat products infected with bumblefoot disease.In a statement on Wednesday, the NMIS RTOC-10 said meat inspectors seized at least 459 kilograms of chicken...
MALAYBALAY CITY, Bukidnon — To improve its price monitoring in the region, the Department of Agriculture – Regional Field Office 10 (DA-10) held its year-end assessment for data contributors to the Bantay Presyo Monitoring System (BPMS) on November 16 in this city led by Regional Executive Director Carlene C. Collado The assessment, spearheaded by the...
In a ceremony held at Chali Beach Resort in Cagayan de Oro City on November 16, 2023, the City of Valencia was honored with the 2023 Regional Kaunlarang Pantao Award for their exceptional efforts in advancing the Philippine Population and Development Program (PPDP) The award, formerly known as the Rafael M. Salas Population and Development...