DOLE, ChildFund Phils vow to eradicate child labor in Bukidnon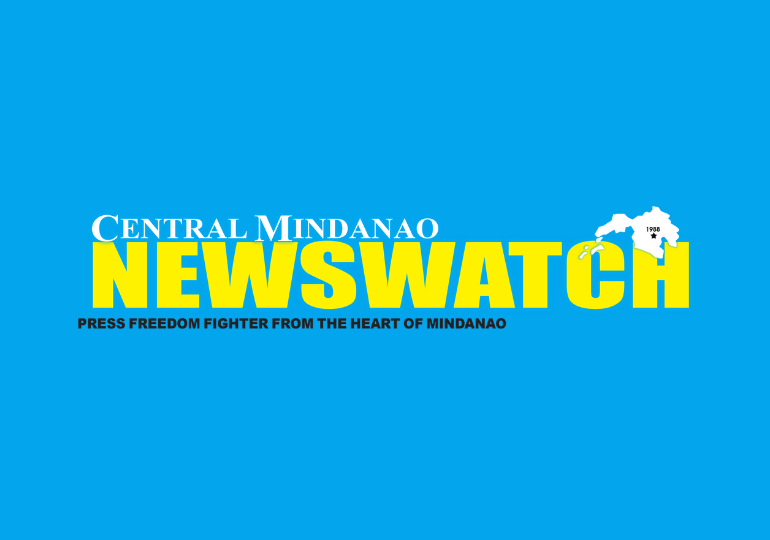 MALAYBALAY CITY – Bukidnon, an agricultural province with the highest incidence of child labor, is taking strong measures to combat and eliminate child labor
The Philippine Statistics Authority (PSA) reported that in 2021, the number of working children in the country engaged in child labor was estimated at around 935,000. Fifteen in every 100 child laborers were in northern Mindanao. The agriculture sector reported the highest proportion of working children, at 45.7 percent in 2021.
In line with its commitment to safeguarding children's rights and protecting them from abuse, neglect, cruelty, exploitation, discrimination, and other detrimental conditions affecting their growth, the Department of Labor and Employment-Bukidnon Provincial Field Office (DOLE-10 Buk PFO), headed by Provincial Director Raul L. Valmores, recently participated in the project launch of ChildFund Philippines at the Ritz Hotel in Davao City.
The project, titled "Building Capacities of Civil Society Organizations, Local Government Units, and Government Line Agencies in Mindanao to Address Child Labor through Promotion of Acceptable Conditions of Work in Crop Agriculture," is an initiative of ChildFund Philippines with Kaanib Foundation, funded by the European Union (EU).
This two-year project will be carried out in Bukidnon province, specifically in four barangays of Malaybalay City.
Project coordinator Alvin Dumduma said this would focus on implementing sustainable community-based programs to stir awareness and promote a better understanding of child labor; enact relevant government policies; establish efficient reporting, referral, and response mechanisms against child labor; and enhance access for child laborers to the government's allocation of resources, quality education, and training opportunities.
Anand Vishwakarma, ChildFund Philippines Country Director, emphasized that the road ahead is challenging.
"Together, we are one step closer to achieving the goal of a country where Filipino children and youths are not deprived of their childhood, potential, and dignity," he said.
Vishwakarma underscored the importance of a collaborative effort among the government, local communities, and other stakeholders in supporting children and their families.
The project launch aims to strengthen the capacities of civil society organizations (CSOs), local government units (LGUs), and government agencies (GAs) in crafting advocacy strategies, policies, and programs for the prevention, protection, and removal of children from hazardous and exploitative work in Mindanao.
Valmores said that DOLE is not the only organization concerned with improving children's welfare, as it is a shared concern in the community; thus, a comprehensive strategy is necessary to resolve the daunting issue of child labor.
Child Labor Prevention and Elimination Program (CLPEP) Focal Mark Anthony Combong and Community Facilitator (CF) Clebel Guinayon vowed to go the extra mile to combat child labor and its worst forms.
Valmores explained that the Department is strengthening its implementation of CLPEP by transforming pre-identified barangays with high incidences of child labor into child-labor-free barangays in Bukidnon.
He said that for the first quarter of 2023, the DOLE-10 Buk PFO has already started its turnover of individual projects to 701 parents or guardians of child laborers, amounting to over P10.5 million.
Valmores reported that the EU project coordinator and a representative from Kaanib Foundation Inc. visited DOLE-10 BukPFO on March 16, 2023, to discuss collaborative programs between ChildFund Philippines and DOLE to address the challenges faced by child laborers and their families, including aspects of advocacy, education, and livelihood assistance.
The CLPEP is part of the government's commitment to combat child labor through intensified efforts to achieve a child-labor-free Philippines.
The DOLE is the lead agency in implementing the Philippine Program Against Child Labor and the Chair of the National Council Against Child Labor created under EO No. 92. (DOLE-10/PIA-10/Bukidnon)
CAGAYAN DE ORO CITY (November 22, 2023, 8:09 pm) – The National Meat Inspection Service Regional Technical Operation Center in Northern Mindanao region (NMIS RTOC-10) has warned the public against buying poultry meat products infected with bumblefoot disease.In a statement on Wednesday, the NMIS RTOC-10 said meat inspectors seized at least 459 kilograms of chicken...
MALAYBALAY CITY, Bukidnon — To improve its price monitoring in the region, the Department of Agriculture – Regional Field Office 10 (DA-10) held its year-end assessment for data contributors to the Bantay Presyo Monitoring System (BPMS) on November 16 in this city led by Regional Executive Director Carlene C. Collado The assessment, spearheaded by the...
In a ceremony held at Chali Beach Resort in Cagayan de Oro City on November 16, 2023, the City of Valencia was honored with the 2023 Regional Kaunlarang Pantao Award for their exceptional efforts in advancing the Philippine Population and Development Program (PPDP) The award, formerly known as the Rafael M. Salas Population and Development...