Mga proyekto sa LGU Kibawe padayon nga ipatuman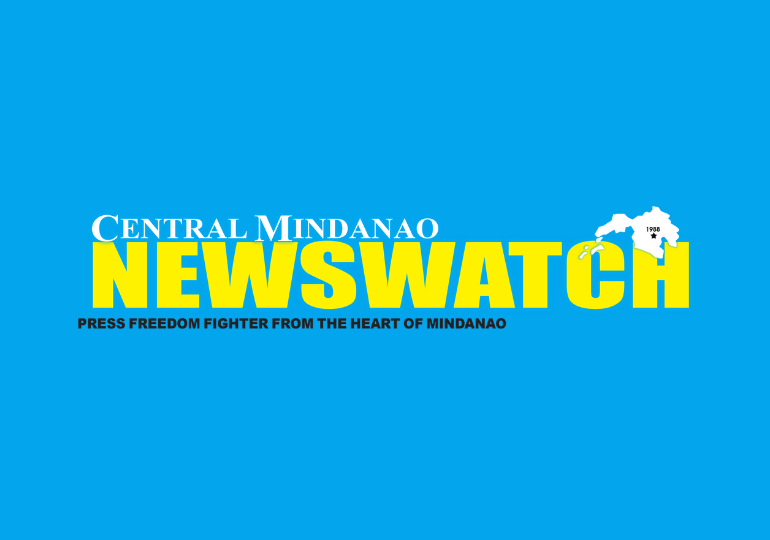 Sa wala pa nahidangat ug nahitabo ang COVID19 nga pandemya, gisugdan na sa lokal nga pangagamhanan sa munisipyo sa Kibawe ang pagtiwas ug ang pagpadayon sa mga proyekto nga gidamgo sa kasamtangan nga Mayor Renaldo "Jimboy" S. Ang Rabanes.
Kauban sa Mayor ang kinatibuk-ang pwersa sa Sangguniang Bayan members sa pagpanguna ni Bise Mayor Raymundo "Nonong" A. Batao alang sa ilang mga development plans ug gani ang uban niini nangatuman na.
Pamahayag ni Mayor Jimboy, nga una niining prayoridad ang mahitungod sa Education, ang pagrehab sa mga kalsada, infrastructure, turismo, health and wellness ug ang benipisyo sa mga senior citizens.
Gihatagan sa lokal nga pangagamhanan sa Kibawe og dakung pagtagad ang Edukasyon isip tubag sa pagsumpo sa kapobrehon.
Gani, bag-ohay pa lamang, gipahigayon ang groundbreaking ug signing sa Memorandum of Agreement tali sa National High School Campus sa Kibawe Central Elementary School.
Gikatakda sab nga pagatukoron ang tertiary nga tunghaan sa Kibawe. Nakig-alayon sa lokal nga pangagamhanan ang CMU kon Central Mindanao University Extension diin gihanyag ang duha ka major courses nga mao ang Bachelor of Science in Business Administration ug Office Administration.
Matud ni Mayor Jimboy nga pinaagi sa pwersa sa panaghiusa sa kadagkuan sa lungsod, LGU Kibawe, Senator Juan Miguel F. Zubiri, 3rd District Rep. Manuel "Manoy" F. Zubiri, pagatukuron niining tuiga ang nasampit nga National High School. Ang lakang suportado Dr. Arthuro B. Bayocot, regional director sa Department of Education sa Rehiyon 10, ug ni Dr. Randolph B. Tortola, Bukidnon Schools Division Superintendent.
Sa laing bahin, dol-an sa 1,000 ka mga senoir citizen beneficiaries sa Kibawe ang makadawat sa kinatibuk-ang 900ka pesos matag tulo ka bulan isip social pension. Ang munisipyo nigahin sa P300 social fund matag bulan niadtong wala nahilakip sa National Social Pension Fund ug kini inisyatibo sa kasamtangang mayor isip tabang ngadto sa mas labaw pa nga nanginahanglan. (Mel G. Molejon)
Tingkagol sa selda sa kapolisan sa dakbayan sa Malaybalay ang tulo ka mga suspek sa pagpangawat sa Bides residence sa San Isidro St. Ext., Purok 2, Brgy. 9, Malaybalay City, Bukidnon Sila giingon nga nasapon sa biktima uban sa mga silingan pasado alas 8:00 sa gabii niadtong Nobyembre 16. Sumala sa report sa kapolisan, ang...
Naugdaw ang lima ka mga balay sa nahitabong sunog sa Purok 3A, Brgy. San Isidro, Valencia City, Bukidnon gabii sa Nobyembre 17 sa sunog ang Valencia City Bureau Fire Protection ug napalong nila ang kalayo. Giingon nga ang kalayo nagsugod sa panimalay sa isa ka Romeo Tongal. Walay natalang namatay o nasamdan sa hitabo apan...
Gilungkab sa kanhi empleyado ang isa ka Hardware and Construction supply sa Purok 2, Dologon, Maramag, Bukidnon sayong buntag sa Nobyembre 20 Sumala sa report sa kapolisan, pasado alas 6:12 ang takna sa buntag sa dihang nadiskubri sa tag- iiyaang hitabo. Nasuta sa report ni Police Major Erwin R. Naelga, OIC sa Maramag Municipal Police...