NPA rebel killed, 8 firearms seized in Bukidnon, Agusan del Sur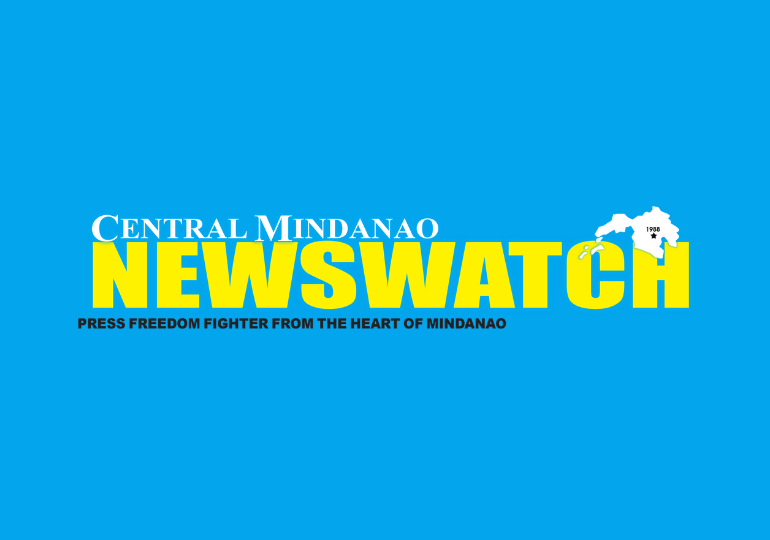 ANOTHER member of the New People's Army (NPA) was killed in an encounter with soldiers, who also seized eight firearms in two focused military operations in Bukidnon and Agusan del Sur, on Sept. 22 and 24, 2023
The military identified the slain rebel as Madagi Tumanan, a resident of Barangay Eureka, Gingoog City, Misamis Oriental.
Accordingly, soldiers of the 26th Infantry Battalion led by Lt. Col. Sandy Majarocon, under the operational control of the 403rd Infantry Brigade, clashed with more or less five communist terrorists in Barangay Guibonon, Esperanza, Agusan del Sur on Sept. 24, which resulted in the death of Tumanan.
Major Francisco Garello Jr., 4th ID spokesperson, said the soldiers also captured an M16 rifle.
Majacorom said the remains of the rebel would be turned over to the police and eventually to the nearest funeral parlor in Gingoog City.
"We will reach out to the family so that the dead CNT will have a decent burial," he said.
"We remain committed to the respect of human rights and highly value the sacredness of a body of human beings, contrary to the communist terrorist group's (CTG's) criminal actions in abandoning their dead comrade as if it's nothing after using and pushing him to his grave," he added.
Meanwhile, on Sept. 22, troops of the 8th Infantry Battalion under commanding officer Lt. Col. Anthony Bacus captured two firearms after an encounter against at least seven rebels in Sitio Kamaca, Barangay Bontongon, Impasug-ong, Bukidnon.
A thorough search and clearing at the nearby creek of said encounter site resulted in the discovery of an arms cache containing an M16 rifle, M203 Grenade Launcher, Cal .30 M1 Garand rifle, and Cal .22 Semi-Automatic Pistol.
Captured items during the encounter include an M1 Garand rifle and Caliber 45 pistol, magazines with ammunition, an anti-personnel mine with a fuse and a detonating cord.
Bacus said residents reported the presence of rebels last week, prompting a military offensive.
"We wanted this criminal group to realize the futility of using violence as a means to advance an agenda. Your soldiers in Bukidnon won't stop until the CTG criminals will yield and give our people a community free from threat and chaos," Bacus said.
403rd Brigade Commander BGen. Michele B. Anayron Jr. said they are going after the remaining members of the North Central Mindanao Regional Committee (NCRMC), responsible for numerous acts of violence and extortion in Bukidnon and Misamis Oriental.
In addition, they also coordinated with other government agencies and the local government unit in Agusan del Sur and Misamis Oriental for some assistance to his family.
Major General Jose Maria R. Cuerpo II, commander of the 4th Infantry Division, said they remain resolute in neutralizing the CTG criminals by reducing their capabilities, disrupting their networks, and preventing their resurgence in the communities.
"We in the 4ID continue to encourage our fellow Filipinos to support our intensified efforts together with our partner agencies under the Task Force to end local communist armed conflict in order to maintain peace and security in the regions. With this, we reaffirm our resolve to combat criminalities and insurgency, ensuring that the people can live free from fear and in an environment conducive to growth and prosperity," Cuerpo added. (Rhoda Grace Saron/Mindanao Times)
CAGAYAN DE ORO CITY (November 22, 2023, 8:09 pm) – The National Meat Inspection Service Regional Technical Operation Center in Northern Mindanao region (NMIS RTOC-10) has warned the public against buying poultry meat products infected with bumblefoot disease.In a statement on Wednesday, the NMIS RTOC-10 said meat inspectors seized at least 459 kilograms of chicken...
MALAYBALAY CITY, Bukidnon — To improve its price monitoring in the region, the Department of Agriculture – Regional Field Office 10 (DA-10) held its year-end assessment for data contributors to the Bantay Presyo Monitoring System (BPMS) on November 16 in this city led by Regional Executive Director Carlene C. Collado The assessment, spearheaded by the...
In a ceremony held at Chali Beach Resort in Cagayan de Oro City on November 16, 2023, the City of Valencia was honored with the 2023 Regional Kaunlarang Pantao Award for their exceptional efforts in advancing the Philippine Population and Development Program (PPDP) The award, formerly known as the Rafael M. Salas Population and Development...