Sen. Migs, Cong. Manuel donate 2K COVID-19 test kits to BPMC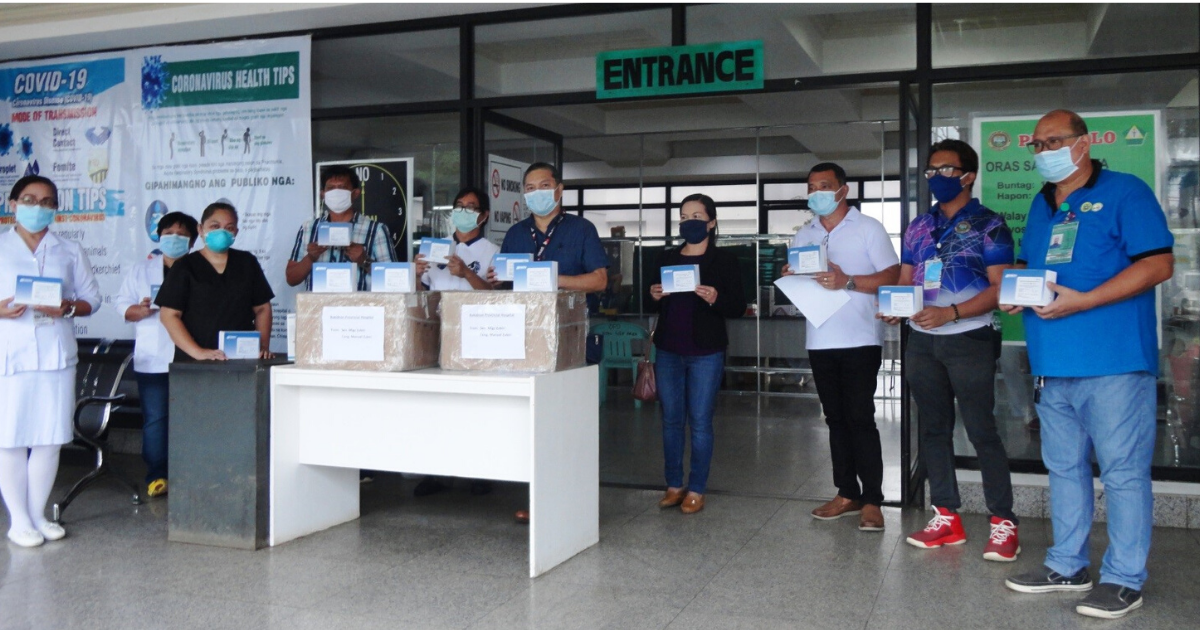 MALAYBALAY CITY (Apr. 20) – Senate Majority Leader Juan Miguel F. Zubiri and his brother Bukidnon 3rd District Representative Manuel F. Zubiri are donating 2,000 COVID-19 antibody diagnostic kits to Bukidnon Provincial Medical Center in Brgy. Casisang, Malaybalay City.
The staff of Senator Zubiri headed by Engr. Rene Escrupulo and Staff of Rep. Zubiri headed by Ms. Nora Villapaz led the turn-over of the testing kits on April 20, afternoon.

Dr. Sulpicio Henry M. Legaspi Jr., BPMC chief of Hospital, accepted the two boxes of donated COVID-19 testing kits in the presence of some BPMC and health officials in Bukidnon.

Escrupulo said the 2,000 COVID-19 antibody diagnostic kits are manufactured by the company Xiamen Boson Biotech Co. Ltd. based in Fujian, China. He said the 2,000 testing kits cost P3 million.

The 1,000 of the testing kits came from Sen. Zubiri, and the other 1,000 came from Rep. Zubiri.

Dr. Legaspi said the testing kits will be used to COVID-19 suspected patients in Bukidnon.

He said, currently, there are six suspected COVID-19 patients at BPMC COVID-19 ward.

The Senator is also donating test kits to Misamis Oriental, Surigao del Norte, and the Bangsamoro Autonomous Region in Muslim Mindanao.

A report from Philippine News Agency (PNA) said the Senator had donated a total of more than 6,000 antibody diagnostic kits to various hospitals in Mindanao.


Earlier this month, he donated test kits to the Philippine General Hospital as well.

"Kung sa Metro Manila lang tayo mag-focus, hindi natin matatalo itong COVID," Zubiri said in a statement.

He said, "The longer we hold other regions back from massive testing, the higher the chances that the virus will continue to spread there, even with community quarantine. We can't afford for that to happen. Dapat maagapan natin as soon as possible."

The donated test kits are the rapid antibody test kits recently promoted by President Rodrigo Duterte during his weekly briefings. These kits can be used without testing laboratories.

"I know the gold standards of testing for COVID-19 are the PCR test kits, like those we donated to PGH. But in the absence of accredited laboratories across the country, these rapid test kits will have to do for now," Zubiri said.

"I am prioritizing these areas of Mindanao, as the DOH has yet to accredit a single testing lab in these areas. This is one of my biggest frustrations, as there is only one accredited laboratory in Mindanao, located in Davao City and nowhere else at the moment. The DOH should cut the bureaucratic tied tape and at least focus on regional laboratories and testing centers."

While Luzon, particularly Metro Manila, holds the majority of the country's COVID-19 cases so far, Mindanao has not been spared from the virus. There have been over one hundred and thirty (130) positive cases in Mindanao as of writing, an alarming number given the limited testing capacity in the region so far.

Zubiri, who himself had been diagnosed with COVID-19 and recovered from it, voices sympathy for health care workers in Mindanao.

On March 16, Zubiri tested positive for COVID-19 after sitting on a Senate hearing where an infected person attended. The senator tested negative for the virus during the second testing on April 12.

He said, "so many nurses, doctors, hospital workers back home have reached out to me, asking if there's a way we can help them. Nasa frontlines sila araw-araw, risking their own wellbeing for us, and yet they can't get tested because of a shortage of kits. It's disheartening. I hope some of the test kits that we're sending out can be allocated for our health workers so that they can continue with their noble duty to our people."

"We really need nationwide testing. That's the only way we can properly identify the scope of this virus, and the only way we can begin to eliminate it," the Senator added.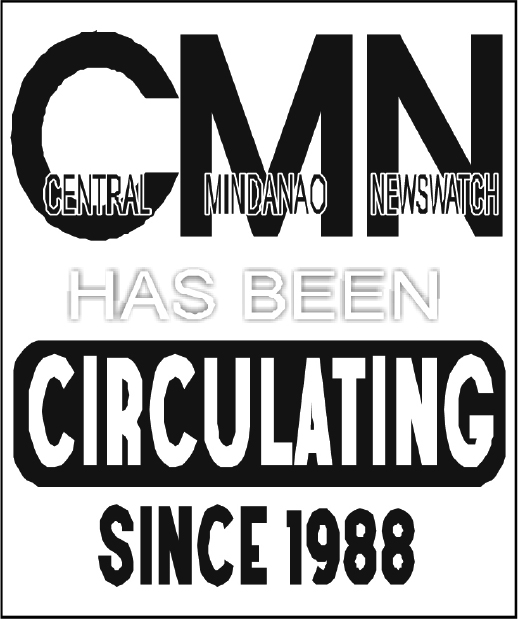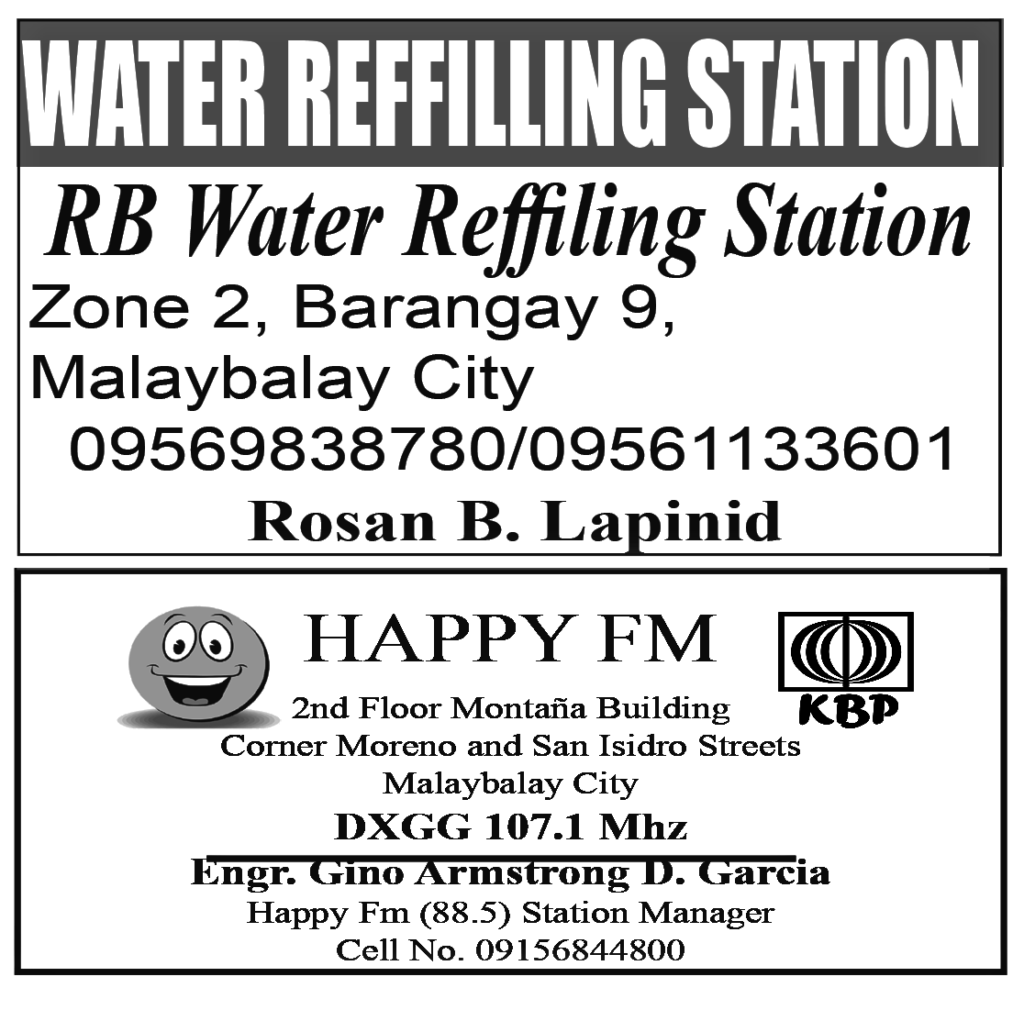 CAGAYAN DE ORO CITY (November 22, 2023, 8:09 pm) – The National Meat Inspection Service Regional Technical Operation Center in Northern Mindanao region (NMIS RTOC-10) has warned the public against buying poultry meat products infected with bumblefoot disease In a statement on Wednesday, the NMIS RTOC-10 said meat inspectors seized at least 459 kilograms of...